 Award-Winning Pool Company In Keller, TX
Ready To Transform Your Backyard?
Klapprodt Pools is ready to help!
Transform your backyard into a true paradise with our top-notch pool design and construction services. From custom designs to expert construction, we'll work with you every step of the way to create your dream pool. And if you're looking to update your current pool, our remodeling services are second to none. From simple updates to complete makeovers, we'll help you bring new life to your backyard. And once your pool is complete, our professional pool service will ensure it stays in top condition for years to come.
Klapprodt Pools has been family owned and operated since 1987, bringing over 30 years of experience to the Keller, Texas community. Our team of skilled professionals has a passion for creating beautiful outdoor spaces that families can enjoy for years to come. From initial design to final construction, we handle every aspect of the process with attention to detail and a commitment to excellence.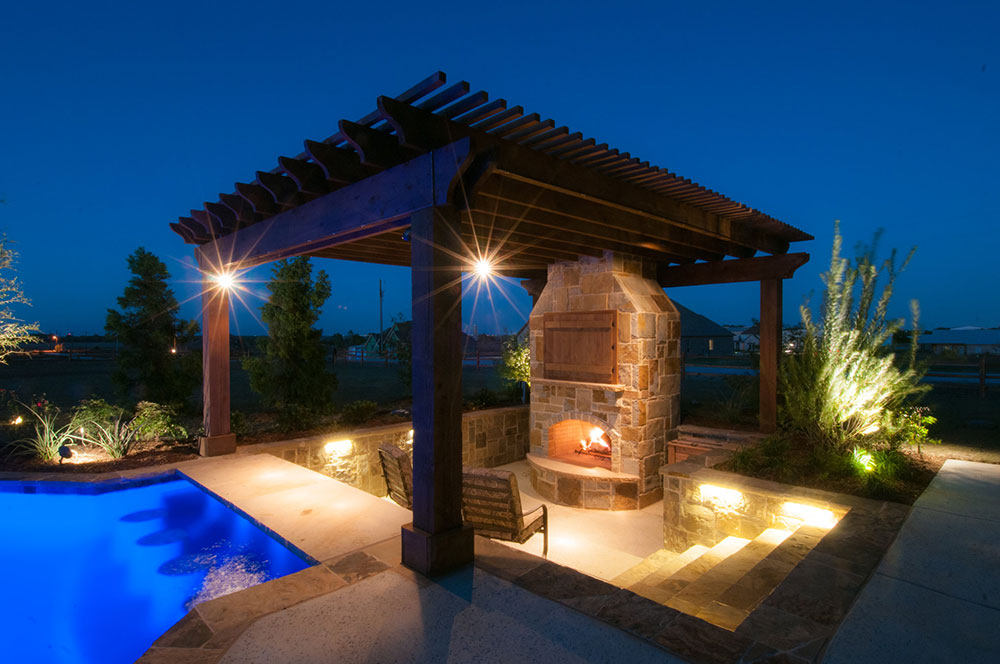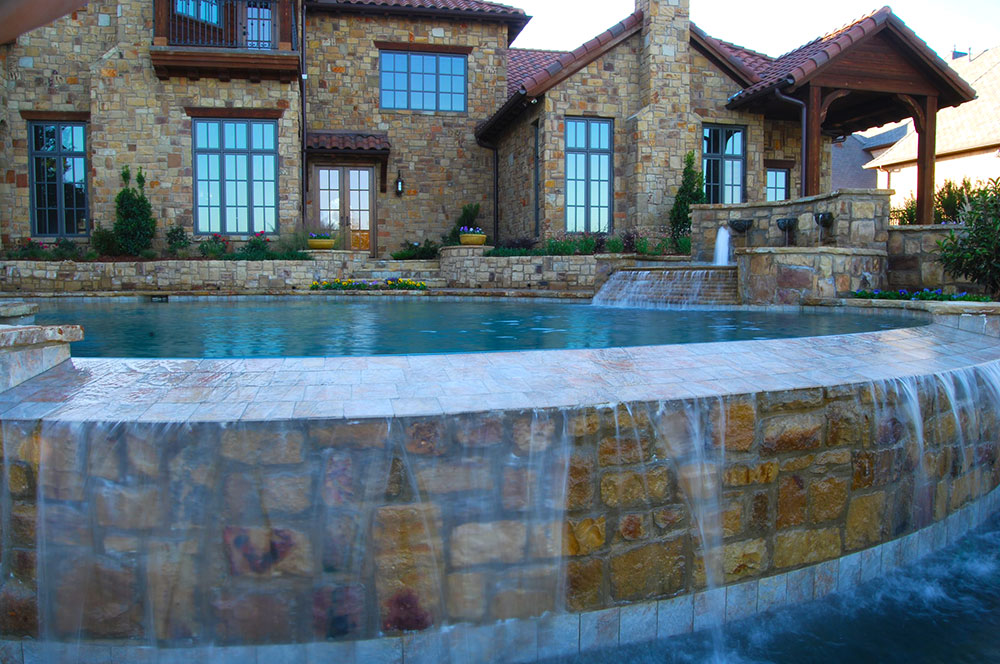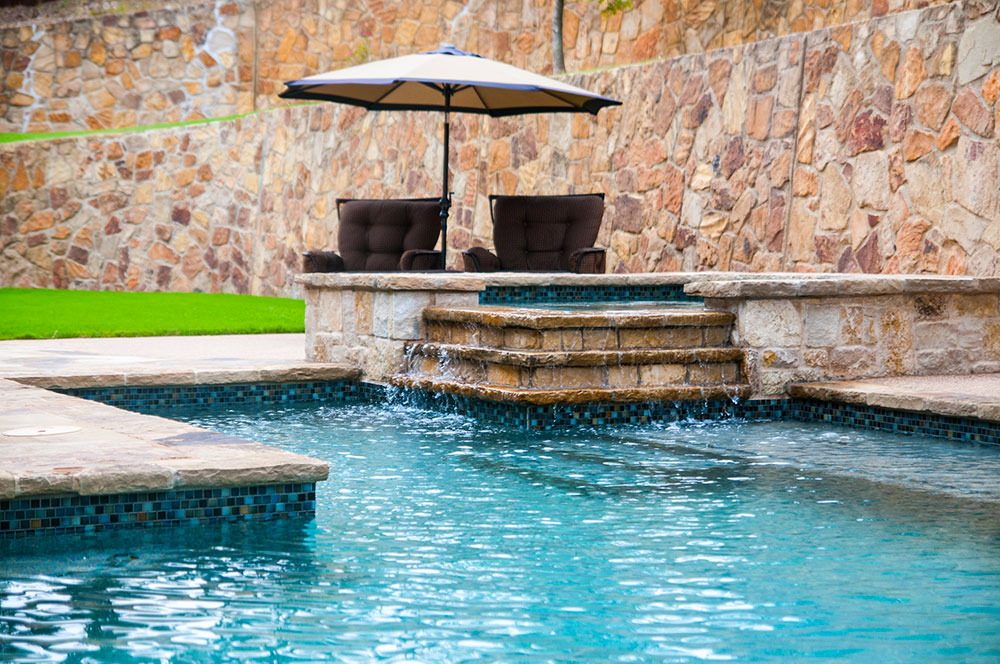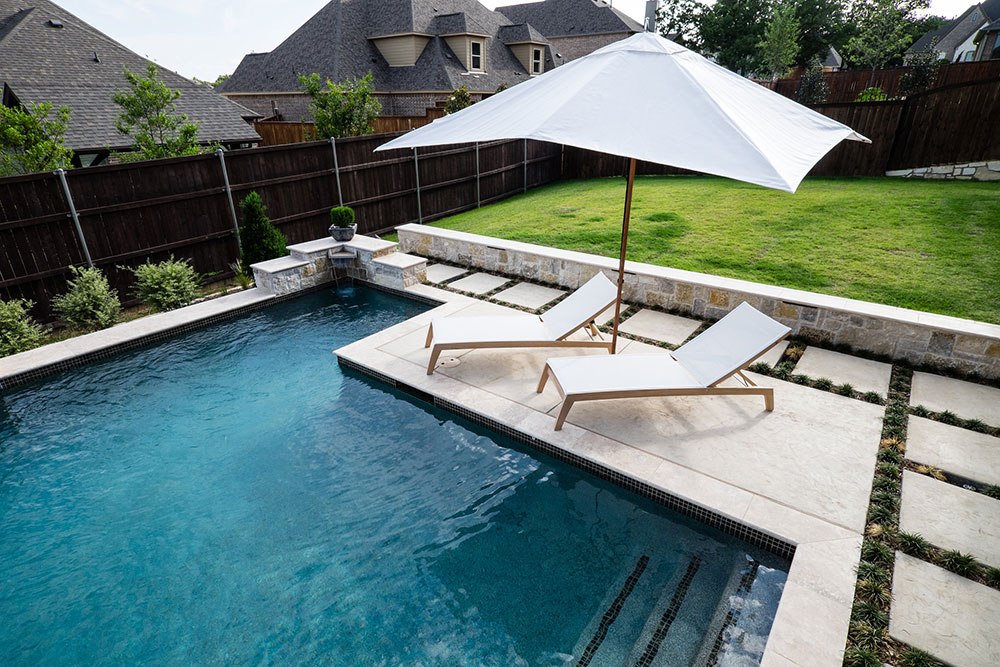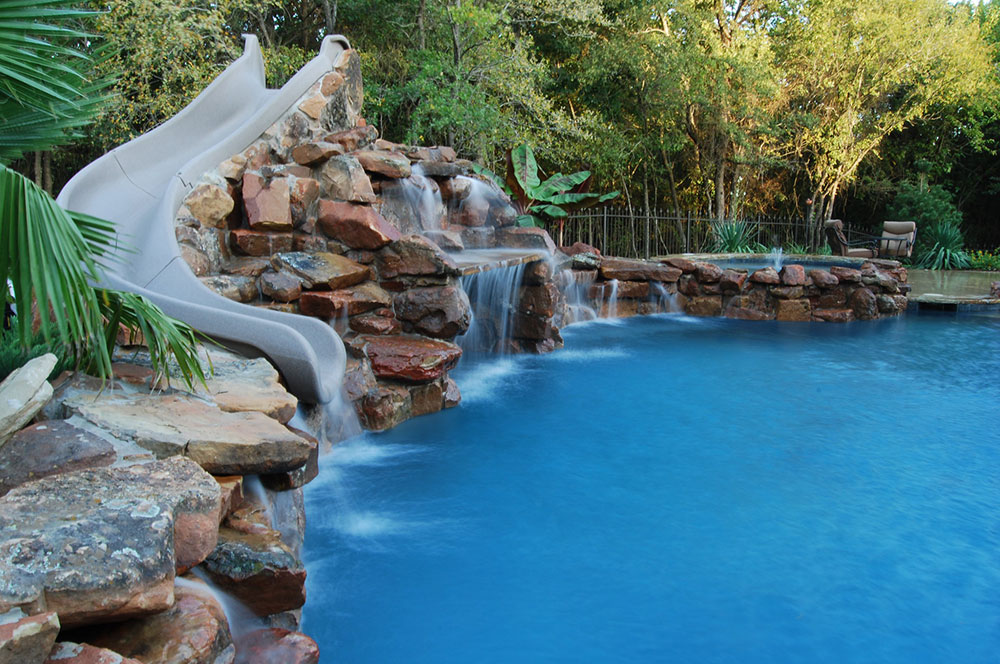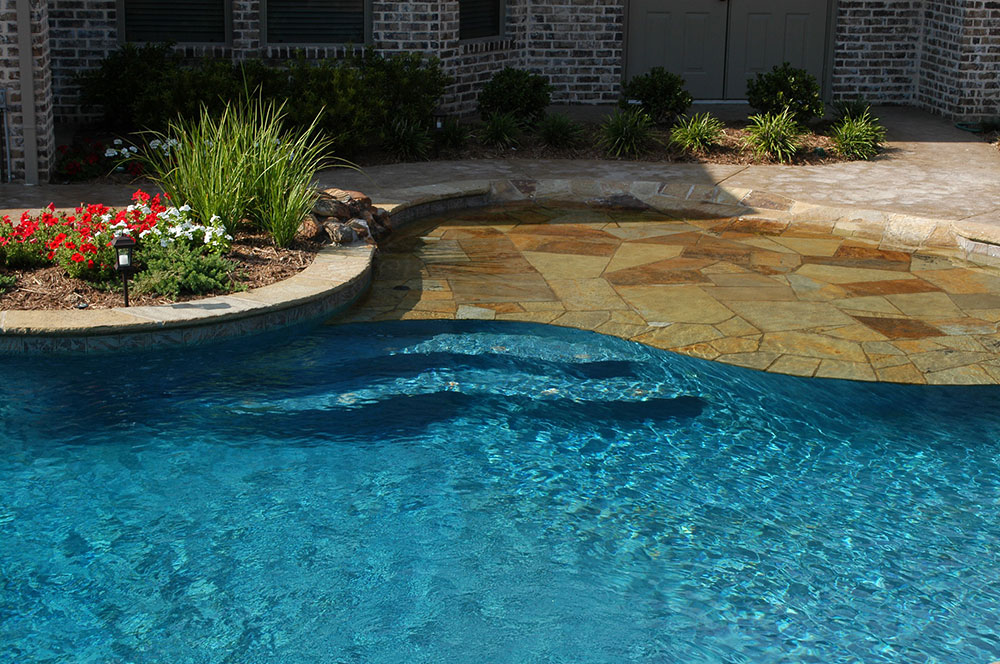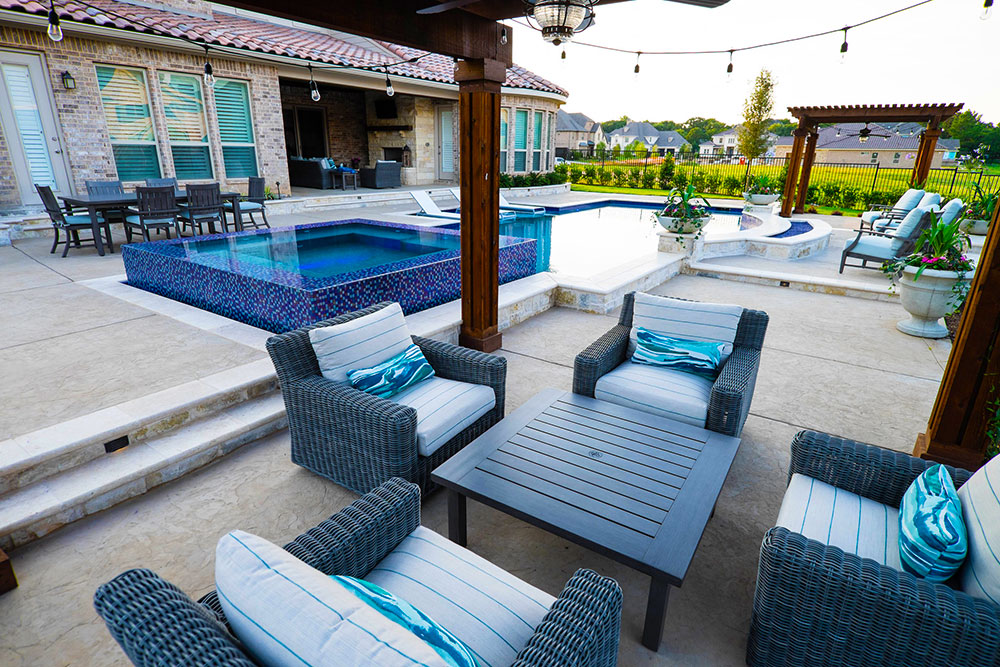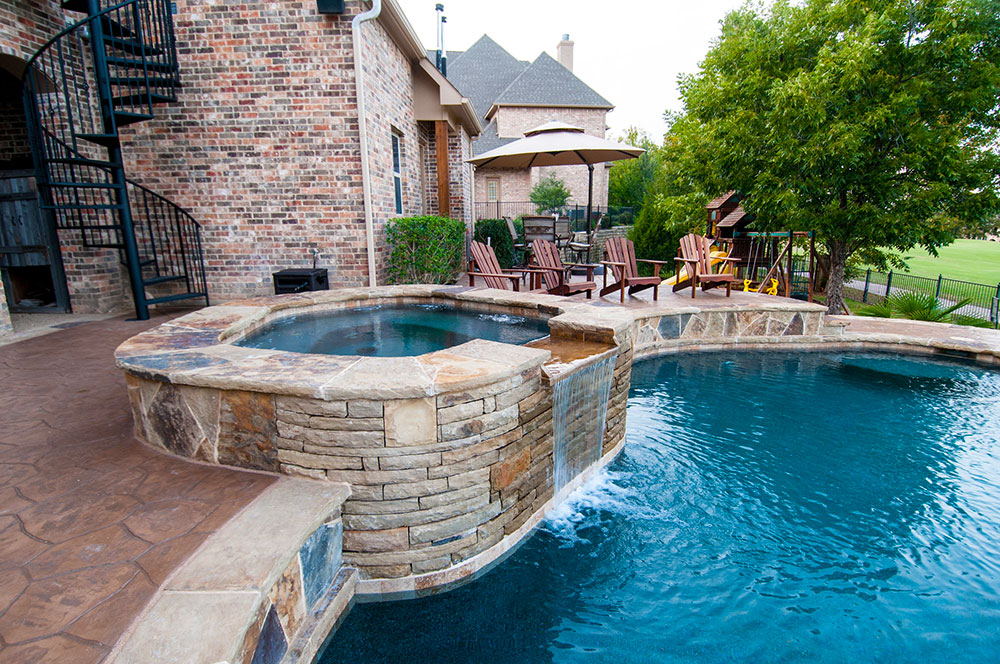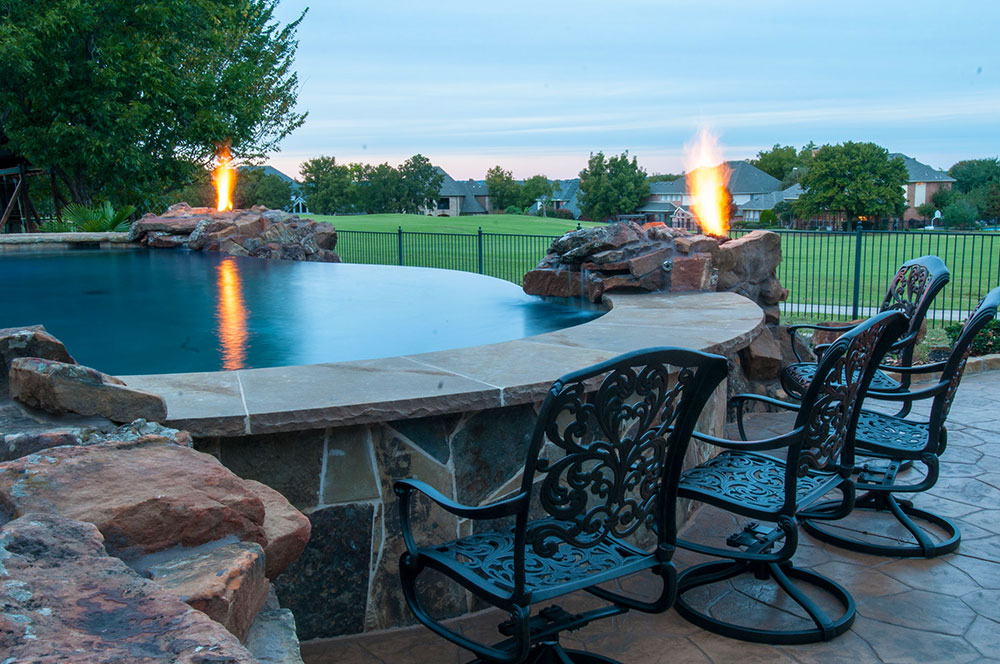 Are You Ready To Transform Your Backyard?
From custom pools to outdoor kitchens, fire pits, and more, we'll help you create the ultimate outdoor living space. Schedule a consultation with our team today to start designing your dream backyard!
Our core services
We Specialize In Pool Design, Construction, Renovations, And Service!
Klapprodt Pools has become synonymous with quality and customer satisfaction in the swimming pool industry.
Our company offers a range of services for pool design, construction, renovation, and maintenance. Our team of experienced designers and builders is dedicated to creating award-winning pool designs that are tailored to meet the specific needs and desires of our clients. We use the highest quality materials and construction techniques to ensure that our pools are not only visually stunning but also built to last. In addition to new pool construction, we also offer comprehensive pool renovation services to help bring older pools back to their former glory. Our pool service team is available to provide regular maintenance and repairs to keep your pool in top condition all year round. With our attention to detail and commitment to customer satisfaction, you can trust us to deliver exceptional results for all your pool-related needs.
New Pools
Owning a pool offers a multitude of benefits such as exercise, entertainment, relaxation, and increased property value, making it a worthwhile investment for any homeowner.
Learn More
Renovations
Our pool renovation service offers various options, including resurfacing, updating tiles, installing water features, and lighting to create a modern pool that perfectly matches your lifestyle.
Learn More
Pool Service
Our comprehensive pool service provides regular maintenance, cleaning, and repair to keep your pool in optimal condition, ensuring it remains an enjoyable place for you and your family to swim and relax.
Learn More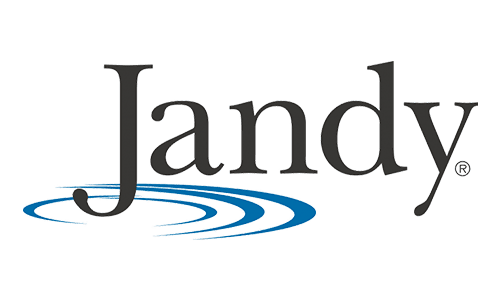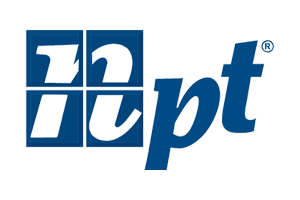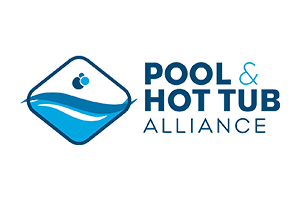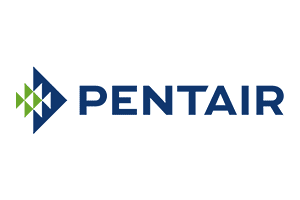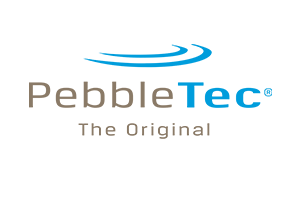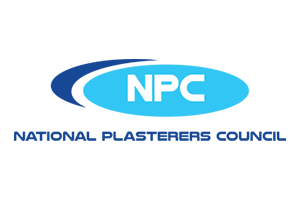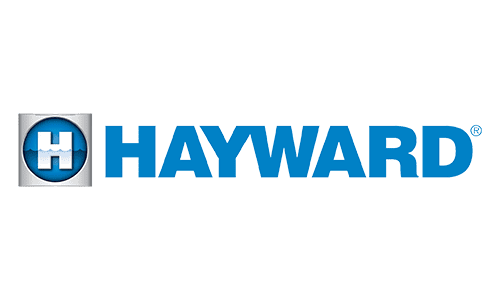 Visit the showcase of our award-winning pool designs and renovations.
Find out why our customers are raving about their swimming pools & Spas!
"I can not say enough good things about this pool company. I am so glad I decided to have my pool built by Klapprodt. Everyone was so wonderful, from JJ (the designer), Kevin (the contractor), Julie (office manager), and Mark (the pool expert). Anytime I had a question or concern they were quick to respond. Any issue that arose they were on top of it. They came highly recommended by people I know and I now see why. We can now make a lifetime of memories in our beautiful pool. Thank you Klapprodt! :)"
– Angie, Fort Worth
"My pump stopped working the day before the hard freeze. I was very concerned and Klapprodt responded very quickly with getting someone out to winterize the heater and filter. It was freezing out and high winds but the tech was able to replace the pump and controller under these horrible conditions. I ma very grateful for their service and having the parts in stock."
– Tassie McElroy | Google Review
"We have been long-time Klapprodt customers (built 2 fabulous pools for us) but felt it prudent to leave a Google review due to the continued high level of service we have been receiving during unprecedented times. Though many small businesses have been impacted by the pandemic and hiring shortages, Klapprodt has continued to provide a very high level of service to us. Whether fixing our winter storm damage or weekly service routine they continue to deliver for us."
– Dustin Hannifin | Google Review
"Kladdprodt pool did an awesome job on our design and installation. A huge shout out to Cameron, Travis and Clint for all the knowledge they shared along the way plus answering all of my questions. They always responded with any questions or concerns we threw at them. We will enjoy the pool for many years to come."
– Rodney Jacks | Google Review

Business Hours
Showroom
Monday - Friday
9 AM - 12 PM / 1 PM - 5 PM
Service & Repair
Monday - Friday
8 AM - 5 PM
Address
181 N Main Street
Keller, TX 76248