An Award Winning Pool Builder In Keller Texas
New Pool Design & Construction!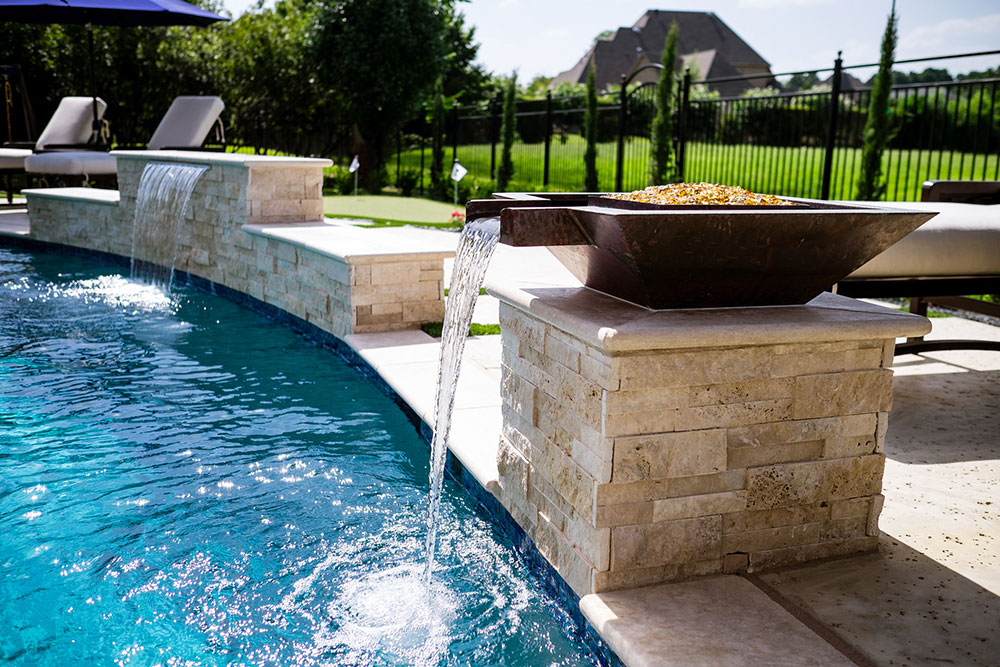 Whether we are designing and installing a simple pool only, or working on an elaborate outdoor living space that includes a pool and spa with fire and water features, a cabana with a custom bar and grill area, and a lush landscaping package complete with mood lighting, the Klapprodt Pool family is committed to providing your family with the best swimming pool experience possible. Unrivaled professionalism shows through punctuality, courtesy, and attention to detail throughout all phases of your swimming pool construction, from design to start-up, and on down the road. Excellent scheduling and communication facilitated through close relationships with sub-contractors ensure timely construction to allow your family enjoyment as early as possible in your new backyard retreat.
Our Showroom
Pool Equipment
Our Construction Process
Frequently Asked Questions
With our name on our product and reliance on satisfied customers for future business, we have every incentive to exceed your expectations over and again. Whether it is a change order during construction or a concern years after construction, we strive to be there when you need us most. When you choose Klapprodt, you are getting the most for your outdoor living needs, including peace of mind that only we can provide. Our focus is on customer satisfaction, as customer referrals continue to be our biggest source of new business and our biggest compliment.
Let's Discuss Your Dreams!
From custom pools to outdoor kitchens, fire pits, and more, we'll help you create the ultimate outdoor living space. Schedule a consultation with our team today to start designing your dream backyard!
Inspiring Designs, Inspiring Living Spaces
Visit Our Showroom!
Explore a wide range of pool selections at our showroom and find the one that suits your style and budget.
Are You Ready To Transform Your Backyard?
From custom pools to outdoor kitchens, fire pits, and more, we'll help you create the ultimate outdoor living space. Schedule a consultation with our team today to start designing your dream backyard!
Energy Efficient Equipment
Money Saving Equipment To Save Money
Engineered for even the most demanding conditions, Hayward's single-speed, variable-speed, and self-priming above-ground pool pumps lead the industry in dependability and performance.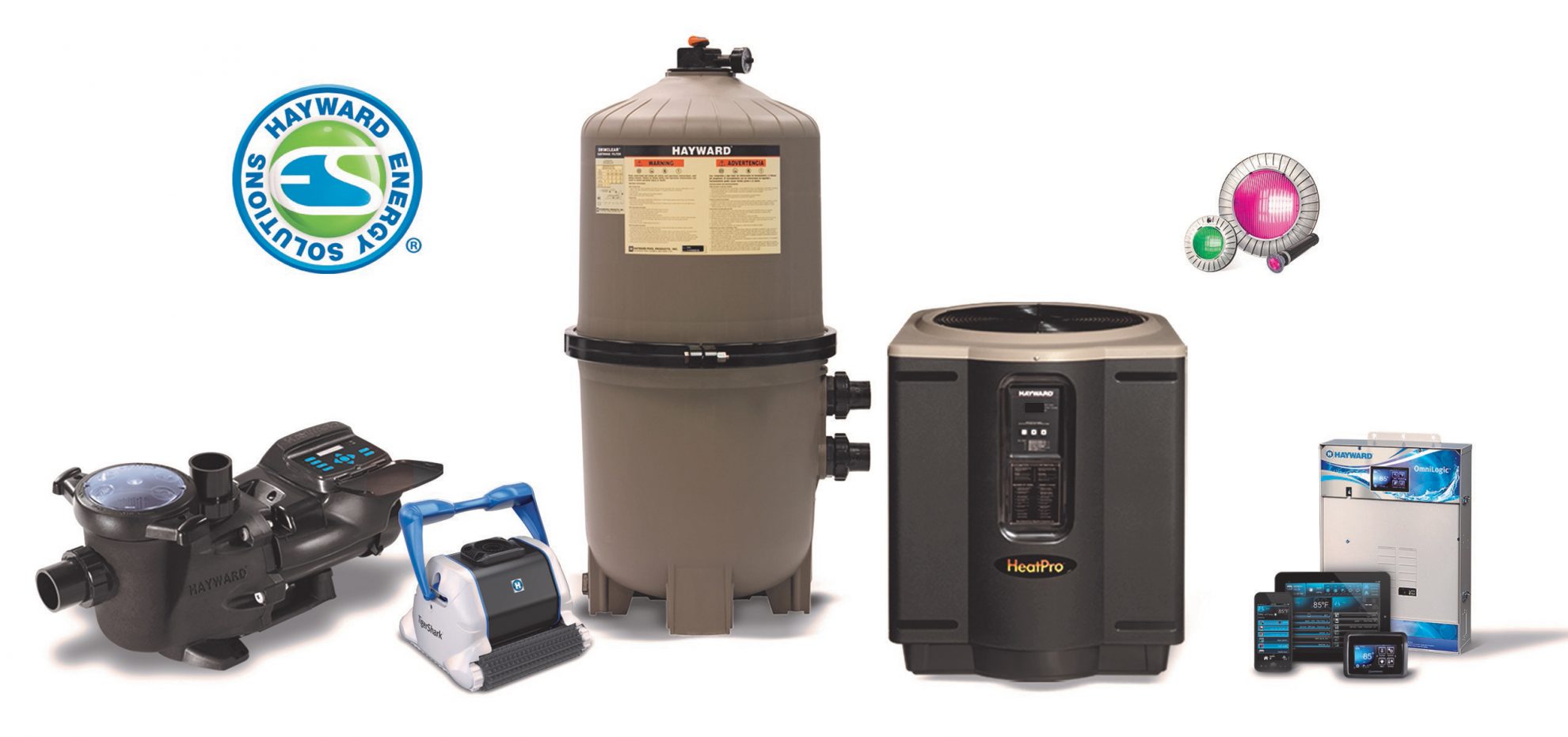 Automation
– Hayward offers a line of the industry's best automation to suit any backyard environment. Adding automation takes the work out of pool and spa ownership by automating all work-intensive functions, such as sanitization, balancing pH, cleaning, and filtration. For even more control, customize your system to manage other backyard features — landscape and pool lighting, water features, a fire pit, and more. Take control as far as you can – even right into the water with a wireless, waterproof remote. Perhaps best of all, automation can save you money — by automating essential pool and spa functions, you can save up to 70% on your pool's energy costs.
Pumps – Hayward pumps are engineered for dependability and performance. Recognized as the industry leader, our line of high-performance and medium-head pumps lead the way in energy efficiency. NSF® and UL® rated, our pumps are equipped with heavy-duty motors for cool, quiet, efficient operation. All of our pumps are engineered and designed to stand up to today's most demanding installations, setting a new standard of performance for swimming pool, spa, and waterfall pumps.
Filters – Hayward offers the very latest in pool filter technology ensuring your pool water is clear and clean. Our filters' simplistic operation and low maintenance requirements set new standards for performance, value, and dependability. Molded of tough, durable, colorfast reinforced thermo-plastic, Hayward filters deliver reliable, all-weather performance with minimal care. Find out which one is right for you.
Sanitation – No more mixing, measuring, and messing around with liquid or tablet chlorine again. Now you can automatically turn ordinary salt into a self-regenerating supply of pure chlorine for pool and spa water that's clean, clear, and luxuriously soft. Electronic chlorine generation has become the simple, safe, and affordable alternative to using harsh, chemically-produced chlorine to sanitize pools and spas. Hayward has solutions for DIYers and for those that would rather leave it to the pros.
Lights – Enhance your pool experience with lighting by creating a backyard ambiance that is uniquely you. Modify your environment to suit your tastes and mood, creating a paradise that extends far beyond your pool. Tantalize your senses, sight, sound, and touch.
Find out why our customers are raving about their swimming pools & Spas!
"I can not say enough good things about this pool company. I am so glad I decided to have my pool built by Klapprodt. Everyone was so wonderful, from JJ (the designer), Kevin (the contractor), Julie (office manager), and Mark (the pool expert). Anytime I had a question or concern they were quick to respond. Any issue that arose they were on top of it. They came highly recommended by people I know and I now see why. We can now make a lifetime of memories in our beautiful pool. Thank you Klapprodt! :)"
– Angie, Fort Worth
"My pump stopped working the day before the hard freeze. I was very concerned and Klapprodt responded very quickly with getting someone out to winterize the heater and filter. It was freezing out and high winds but the tech was able to replace the pump and controller under these horrible conditions. I ma very grateful for their service and having the parts in stock."
– Tassie McElroy | Google Review
"We have been long-time Klapprodt customers (built 2 fabulous pools for us) but felt it prudent to leave a Google review due to the continued high level of service we have been receiving during unprecedented times. Though many small businesses have been impacted by the pandemic and hiring shortages, Klapprodt has continued to provide a very high level of service to us. Whether fixing our winter storm damage or weekly service routine they continue to deliver for us."
– Dustin Hannifin | Google Review
"Kladdprodt pool did an awesome job on our design and installation. A huge shout out to Cameron, Travis and Clint for all the knowledge they shared along the way plus answering all of my questions. They always responded with any questions or concerns we threw at them. We will enjoy the pool for many years to come."
– Rodney Jacks | Google Review

Business Hours
Showroom
Monday - Friday
9 AM - 12 PM / 1 PM - 5 PM
Service & Repair
Monday - Friday
8 AM - 5 PM
Address
181 N Main Street
Keller, TX 76248